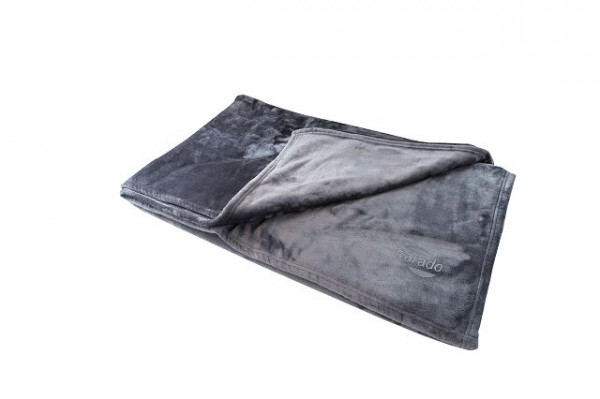 Simply send your noted products with the wishlist function to yourself, friends or your CARADO trading partner!

CARADO original accessories are not available ex factory, they are only available directly from your HYMER licensed dealer. Images shown may be subject to modifications.
Suitable for vehicles manufactured by CARADO
Material: Polyester
Model years Suitable for all model years
Model range / model Suitable for all CARADO models
Cosy blanket
Für gemütliche Stunden können Sie sich in die seidig glänzende Carado Kuscheldecke einhüllen und entspannen. Egal ob in kühlen Sommernächten oder an kalten Wintertagen die Kuscheldecke schenkt Ihnen ein angenehmes Wohlgefühl und Wärme.
Die hochwertige und flauschige Kuscheldecke aus Microfaser-Flanell wird durch den edlen Carado Stick als Blickfang abgerundet.
Da die Kuscheldecke bei 30°C gewaschen werden kann und zusätzlich für den Trockner geeignet ist kann die Decke jederzeit auf Reisen genutzt werden.
Kuscheln Sie sich in die Carado Kuscheldecke ein und fühlen Sie sich rund herum wohl !
Farbe: anthrazit
Material: 100% Polyester
Qualität: Microfaser
Maße: 150x200 cm
Pflegehinweise: waschbar bei 30°C, trocknergeeignet
Write an evaluation
Evaluations will be activated after verification.