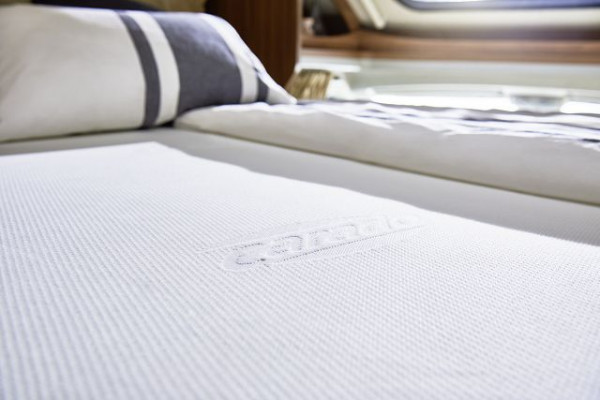 Fitted sheet for twin bed left/right - white
Recommended retail price including the applicable VAT. Prices may vary from country to country.
Simply send your noted products with the wishlist function to yourself, friends or your CARADO trading partner!

CARADO original accessories are not available ex factory, they are only available directly from your HYMER licensed dealer. Images shown may be subject to modifications.
Suitable for vehicles manufactured by CARADO
Model range / model Van Citroen
Model years 2019, 2020
Fitted sheet for twin bed left/right - white
For sweet dreams
Original CARADO fitted sheets fit perfectly and feel comfortably soft. Available for all bed types.

Material: 66.58% polyester, 33% cotton, 0.42% elastane OEKO-TEX 100
Washable at 60°C
Available in white and beige
Write an evaluation
Evaluations will be activated after verification.